Outlet Cover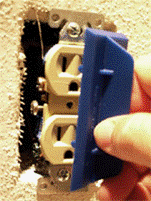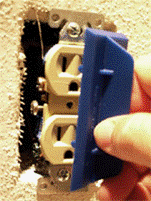 sale
Outlet Cover
Protects electrical outlets from paint.
Save time and money with our Outlet Cover.
Covering your outlet receptacles is part of every paint project, and if you're not careful you could be in for a shock. If you don't cover them properly you will have a mess or damage the outlet receptacle.
Protects from paint, drywall mud and other debris
Fits most outlet receptacles
Easily pushes in place
No more masking off outlets
No more getting shocked
Durable and reusable